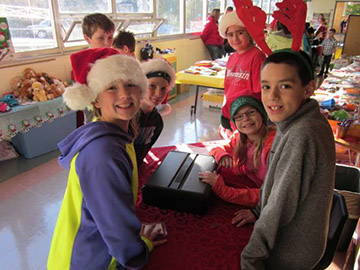 The Holiday Gift Shop is an opportunity for 4K-5th grade students to shop for their friends and families while practicing their Everyday Math skills.
Volunteer Opportunity:
Level of Commitment:
to
Gifts need to be priced and delivered to the schools.
Event needs to be advertised.
On sales days volunteers are needed to help students shop and handle money.
Gifts need to be purchased throughout the year.